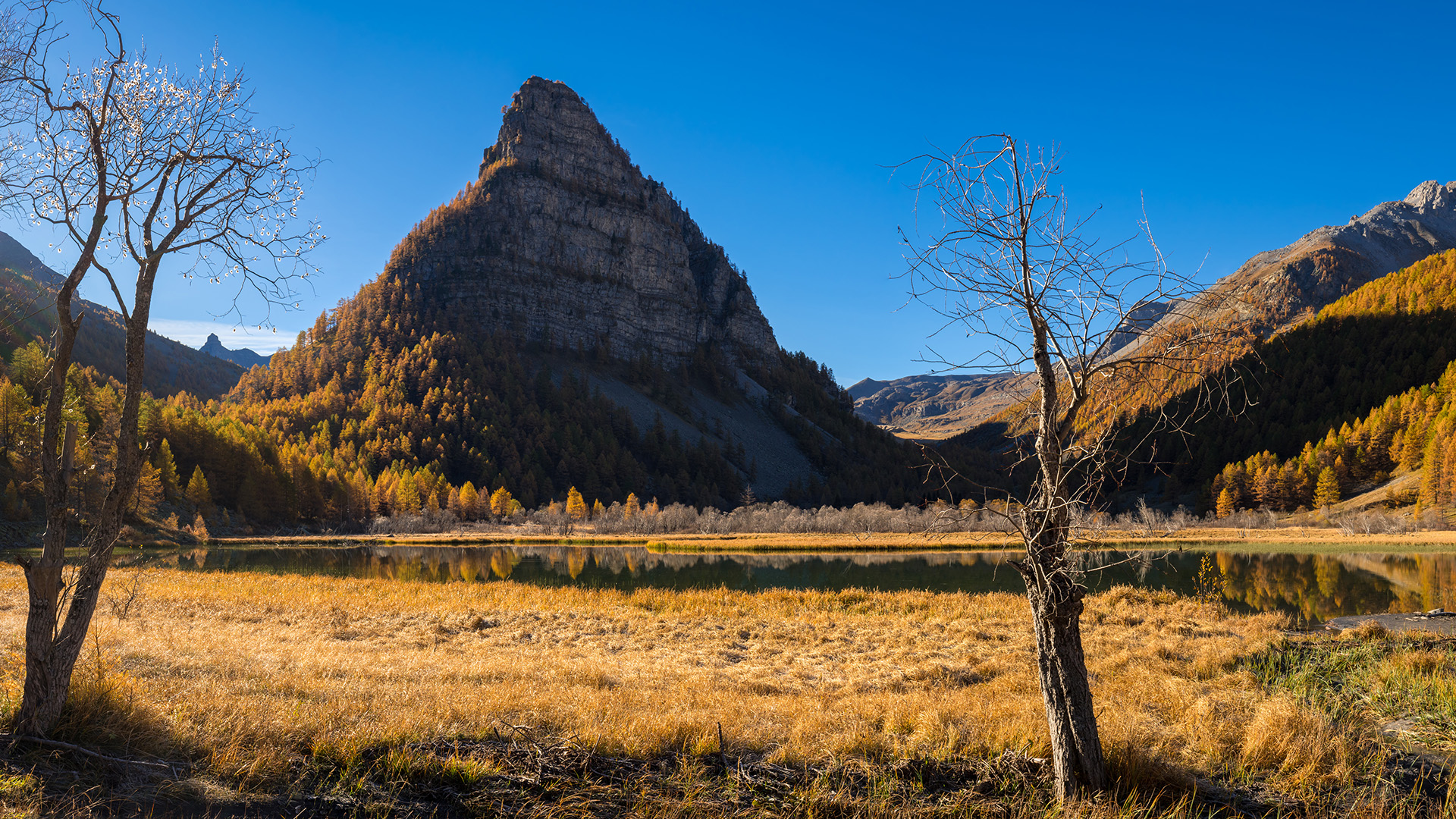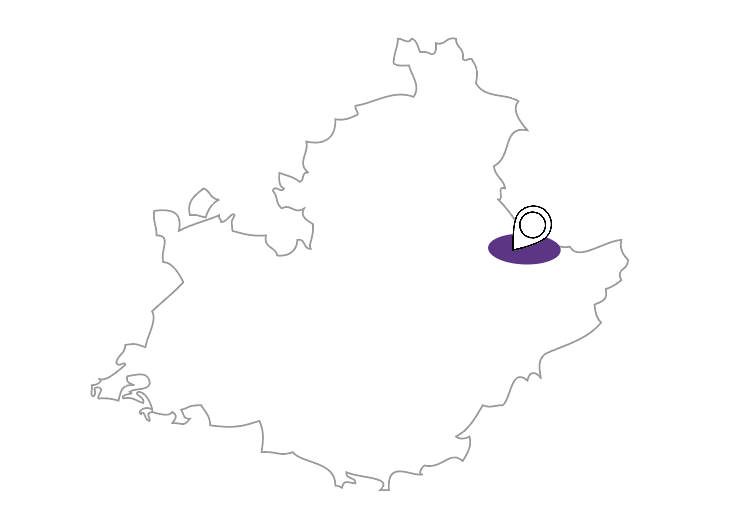 eastern front
eastern front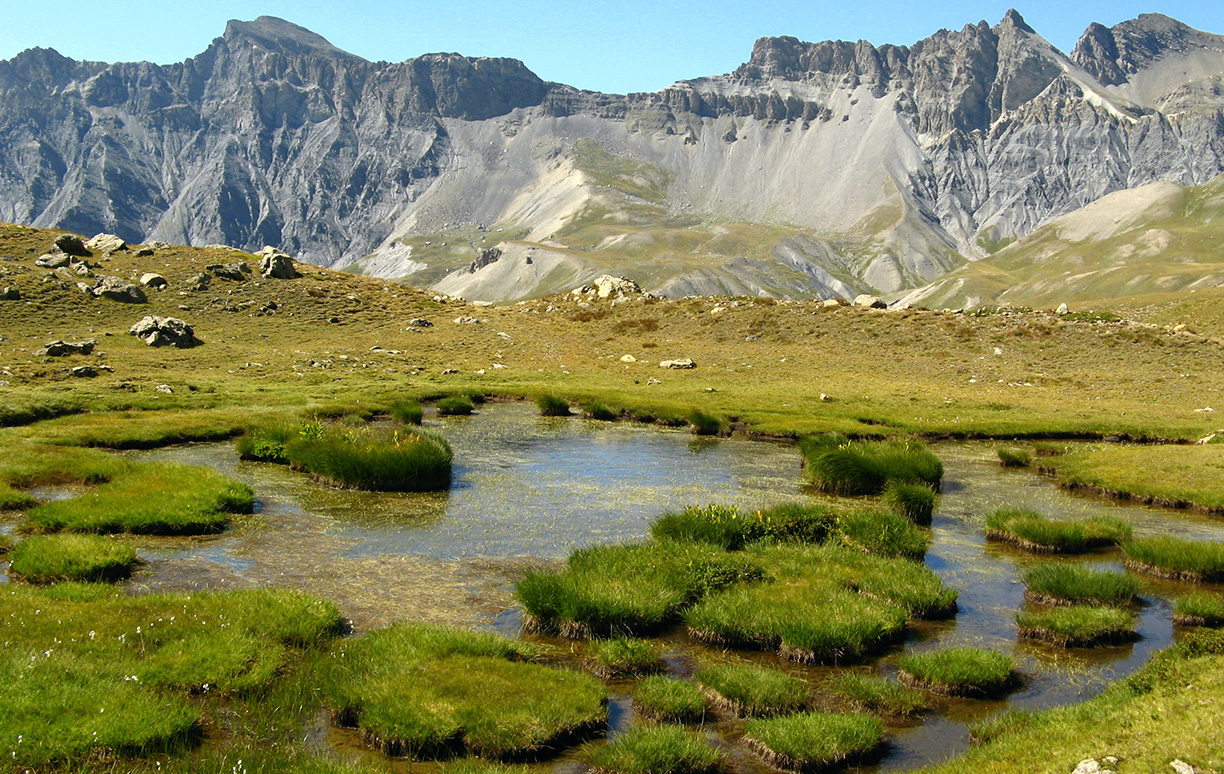 A rich tapestry of habitats
The Southern Alps eventually plunge into the azure Ligurian waters and therefore provide many different environments for life to conquer. Mountain top, alpine and sub alpine altitudes, deciduous forest, turbulent and slow flowing water courses, lakes and pools to hot Mediterranean conditions. Each environment home to specific species that call it home.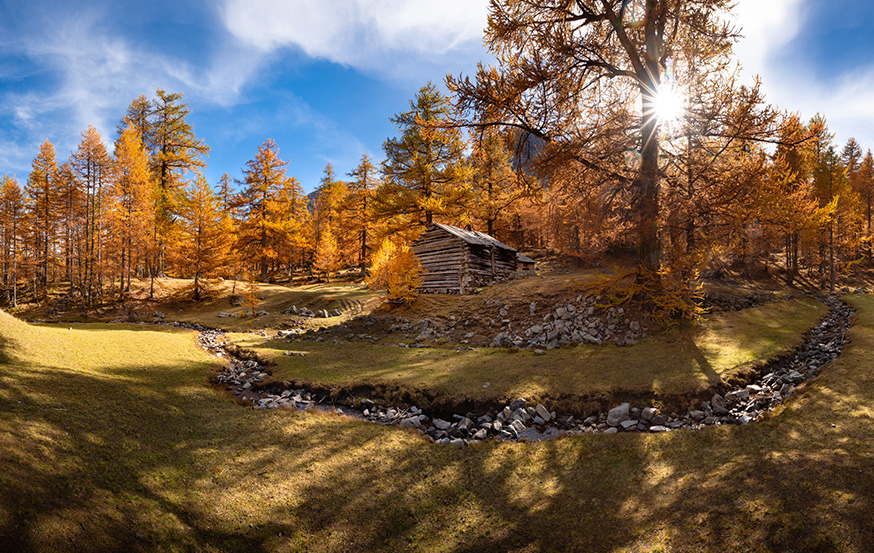 With altitude, living conditions change, temperatures decrease, the period of snow cover and cold increases, the soil becomes scarce and the solar radiation intensifies. Over time, fauna and flora adapt to the harsh climatic conditions linked to altitude. So as we descend down from the summit comprised of eroded out rocks and scree that are covered in mosses and lichens down to the alpine pastures where the seasons are short. When we hit the tree line, that is the point where the growing season is sufficient for certain species to thrive. As we descend further the pines and larches make way for deciduous species that give us the spectacular flash of autumnal colour. In turn these fade away as we tumble down towards the coastline and its familiar Mediterranean trees and shrubs.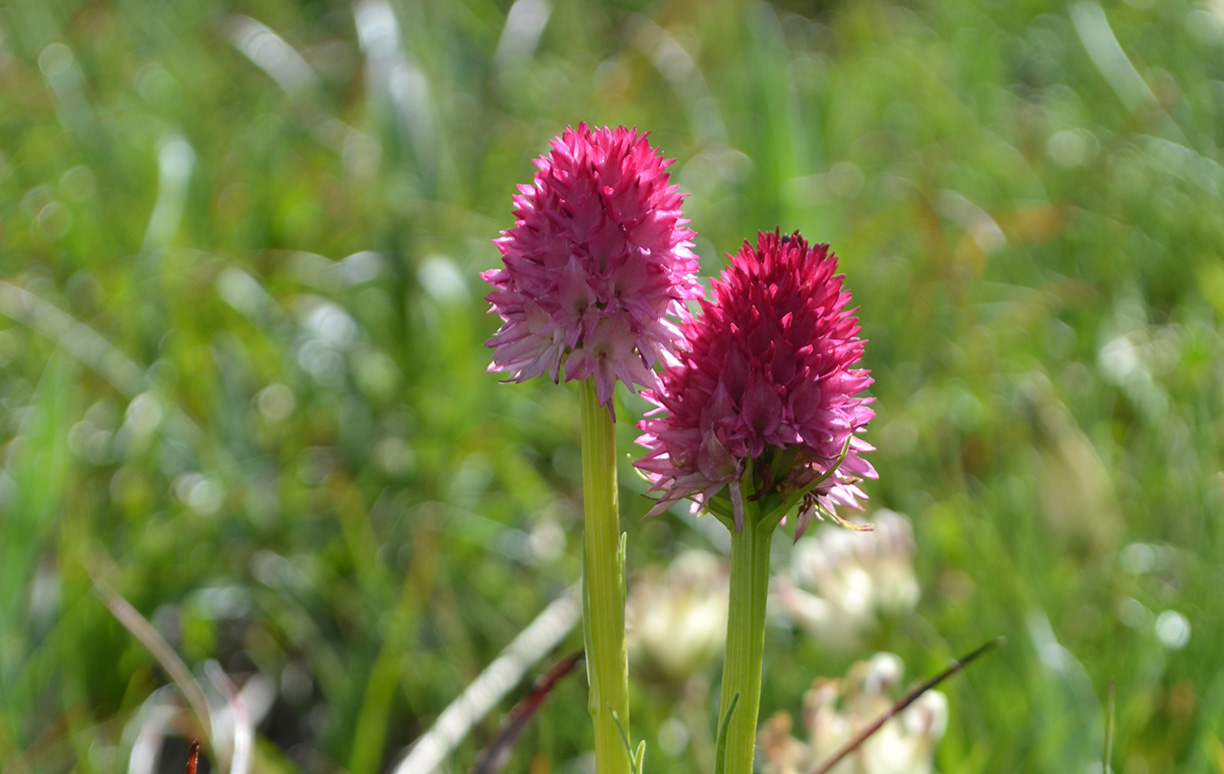 Each plant species has developed a survival strategy that explains its presence in one environment or another. Unlike mobile organisms, plants live fixed to the ground, which exposes them more directly to the conditions of their environment: abiotic factors (temperature, rain, light) and biotic factors (influence by other plants and animals) including anthropogenic factors (human interference, loss of habitat, pollution).
The Mercantour National Park is home to an extraordinary wealth of flora that contains around 43% of the native plants of France. About a hundred plant species have a restricted range so can be broadly defined as endemic.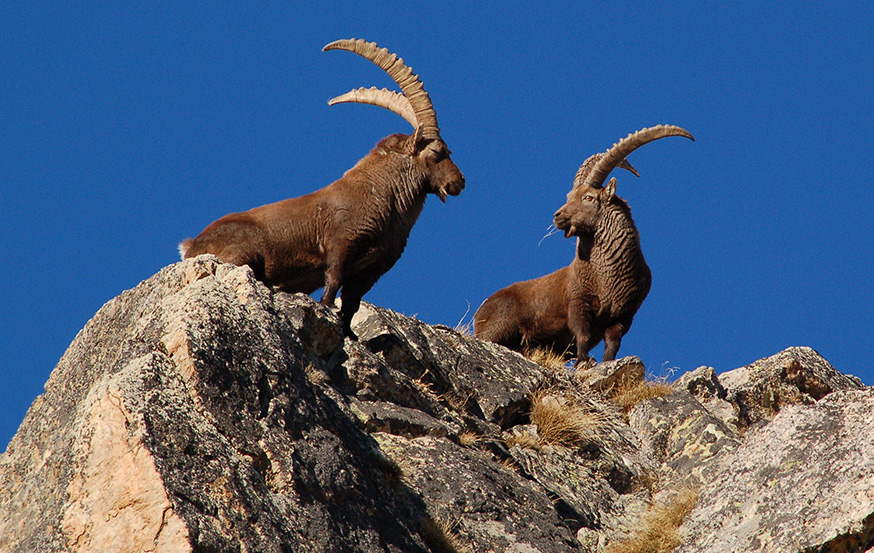 A biological hotspot
At a national level the Mercantour is one of the richest parks in terms of its biodiversity and the percentage value of the country's native species found here are:
Large herbivores 100%
Rodents/Micromammals 92%
Bats 82%
Nocturnal birds of prey 82%
Diurnal birds of prey 67%
Carnivores 56%
Dragonflies 52%
Wild bees 48%
Passerines 34%
Spiders 33%